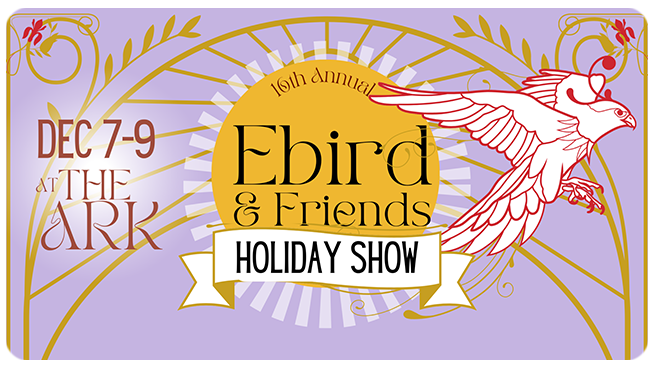 The E-Bird & Friends Holiday Show is coming to The Ark to celebrate its 16th Anniversary with four shows from December 7 through December 9, 2023!
Erin Zindle produced this concert aiming to showcase a creative approach to seasonal music, with old chestnuts, deep cuts, and original tunes from a wide range of genres and traditions. These songs bring us in from the cold and not only connect us in the spirit of the season, but also to the Michigan community.
This year's lineup features Erin Zindle & The Ragbirds, Thornetta Davis, Louie Lee, Grace Theisen, Dylan Charles, John "T-Bone" Paxton, Jen Sygit, Jess Merritt, Aaron Jonah Lewis, Brad Phillips, TJ Zindle, Ross Huff, Brennan Andes, Tim Haldeman, Loren Kranz, Shannon Wade, Dan Piccolo, Jon Brown, Jona Vibrato, and Master of Ceremonies Shelly Smith.
You don't want to miss this performance live in Ann Arbor!
Tickets are available at TheArk.org!
THE ARK
316 SOUTH MAIN STREET, ANN ARBOR, MI 48104
THEARK.ORG | (734) 761 – 1818