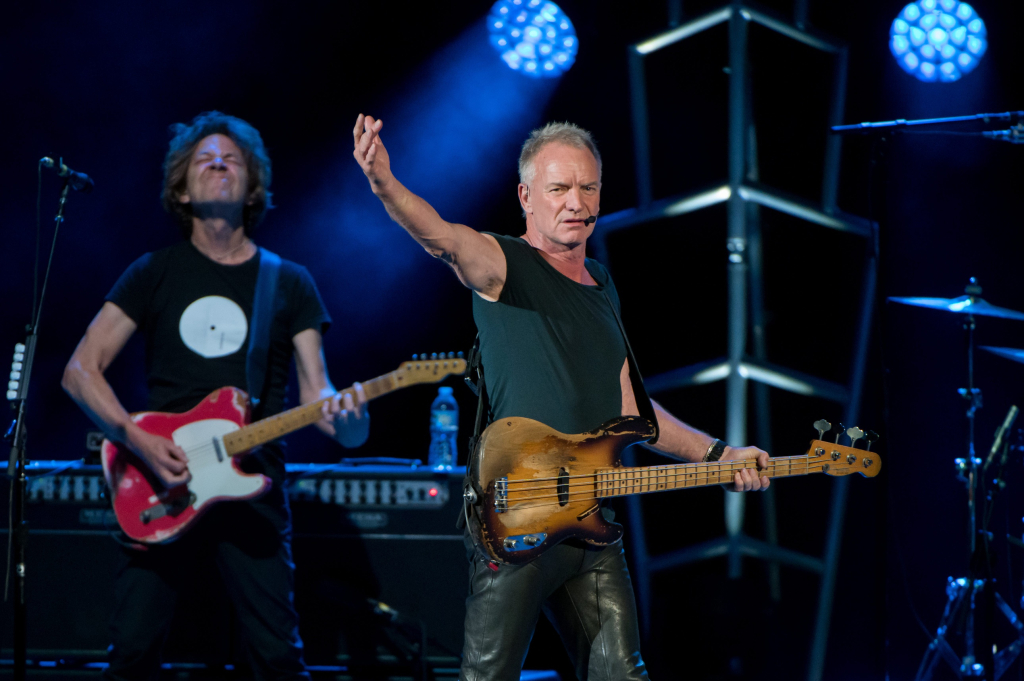 Sting has benefited from the success of Oppenheimer, the film about J. Robert Oppenheimer, the father of the atomic bomb.
Streams of his 1986 song "Russians" are up 48%. This is thanks in part to the film's director, Christopher Nolan, saying he became interested in Oppenheimer in the '80s, and hearing the song, which contains the lyric, "How can I save my little boy/ from Oppenheimer's deadly toy?"
The song was also in the news last year when Sting released a new version in response to the Russian invasion of Ukraine.
Proceeds raised went to HelpUkraine.Center, a volunteer facility set up by Ukrainian business owners to receive humanitarian and medical aid.
At the time, Sting said, "I've only rarely sung this song in the many years since it was written, because I never thought it would be relevant again. But, in the light of one man's bloody and woefully misguided decision to invade a peaceful, unthreatening neighbor, the song is, once again, a plea for our common humanity."
In the chorus he sings, "What might save us me and you/ is if the Russians love their children too."
Sting resumes his My Songs Tour on September 1st in Vienna, Virginia.
---