Join 107one and Sesi Lincoln for a live Acoustic Café taping with American New Jersey alt-rockers Real Estate, Thursday, May 11th at 12:00 pm at The Leon Loft. 
We'll air a portion of the session live on 107one, and later on Acoustic Cafe, and you get to be a part of it!
Keep listening to 107one for a chance to win passes – seating is limited.
Brought to you by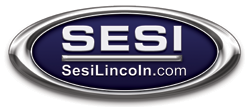 Purveyors of fine automobiles since 1946